For the accommodation of ICDES2014 participants, the following hotels are suitable.
Please be noticed that participants should make reservation by themselves (conference committee will not arrange any reservation).


Parkhotel Congress Center Pilsen:
Accommodation and room rates:
Pakhotel Pilsen offers first rate accommodation in the beautiful environment of Borsky Park, that can be used for various outdoor activities. Total capacity of the hotel is 310 beds in 150 rooms. All the rooms are equipped with bathroom with bath in combination with shower, lavatory, TV - SAT ( 40 world channels including Japanese ones plus radio ), direct outside line, minibar, safe and free WI - FI and VLAN. Hotel guests can use outside heating swimming - pool ( from April till September ) and Fitness club free of charge.
Date: Aug. 31st (Sunday) until Sep. 4th (Thursday), 2014
Accommodation
Rate per room per night for ICDES 2014
Rack rate:
Number of rooms reserved for ICDES 2014:
Standard room single 3*
1,090 CZK
1,350 CZK
20
Max. 22 rooms - single/double
Standard room double 3*
1,200 CZK
1,650 CZK
Economy room single 4*
1,300 CZK
1,490 CZK
35
Max. 40 rooms - single/double
Economy room double 4*
1,700 CZK
1,890 CZK
First Class single room 4*
1,400 CZK
1,750 CZK
70
Max. 79 rooms - single/double
First Class double room 4*
1,800 CZK
2,150 CZK
* Above rates include buffet breakfast, parking space, free wireless internet throughout the hotel, free access to fitness center and outside heated swimming pool.
* The above rates are VAT of 15% excluded.
* The same reduced rate will be kept for the whole stay (even if the date of check-out is Sept. 5th or later, or the date of check-in is Aug. 30th or earlier).
Booking of the rooms:
Participants can book the room individually under the flag "ICDES2014" and the frontdesk of Parkhotel Congress Center Pilsen will give you a confirmation of reservation by return. Reservations will be processed under first-come-first-served basis.
There is a possibility to arrange a taxi from / to the airport with mentioned flight details with any problems.
Hotel frontdesk:

Website: www.parkhotel-czech.eu
E-mail: hotel@parkhotel-czech.eu
Phone: +420 378 772 977
Fax: +420 378 772 978
Gsm: +420 608 111 702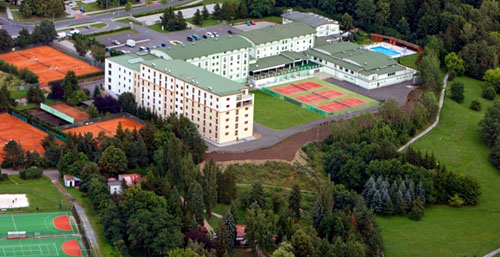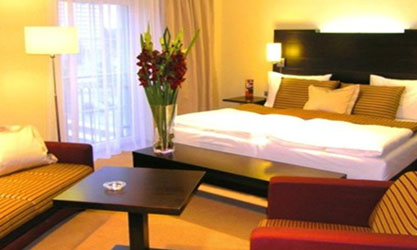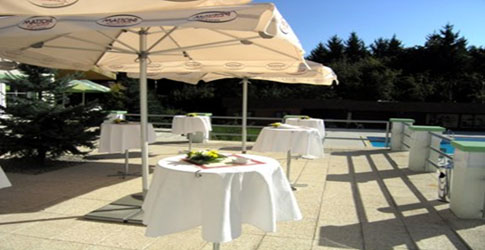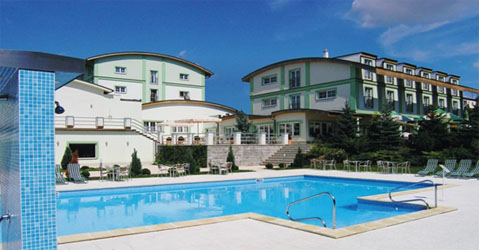 Other hotels:

Nearby the conference venue, you can find some other hotels as the below map.
If you cannot reserve the Parkhotel Congress Center Pilsen, please contact those hotels.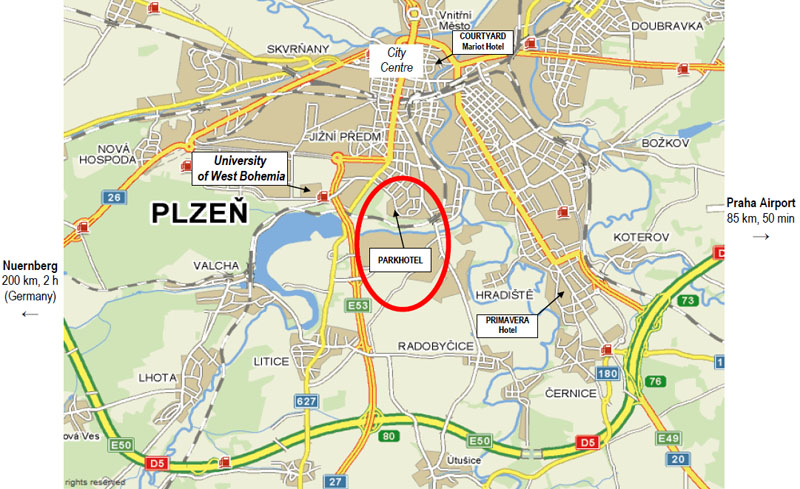 (Click to enlarge)